Cladonia species in Ireland
Cladonia species usually have a crustose or squamulose primary thallus followed by a secondary fruticose thallus comprised of hollow stalk-like podetia with fruiting bodies at the tips. Please click on the images to see details and larger photographs.
N.B: When testing for K reaction it is best to test the lower portion of the podetia. The apothecia and pycnidia of all the red-fruited Cladonia species give K+ red to purple and the underside of their basal squamules also gives a general K+ reaction.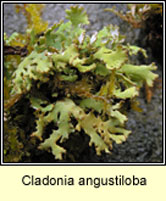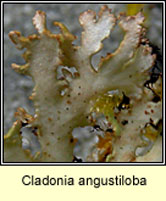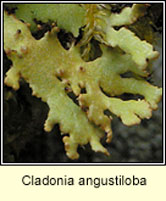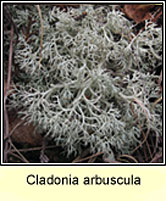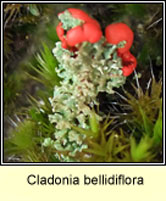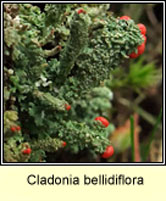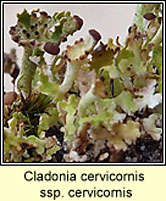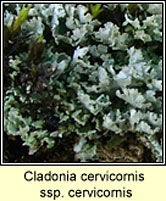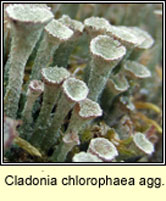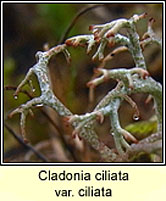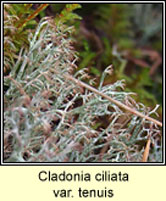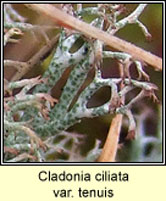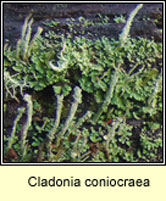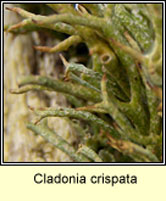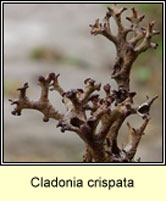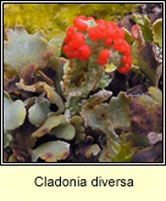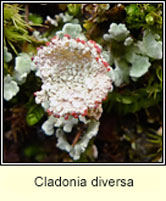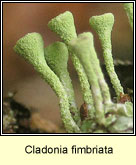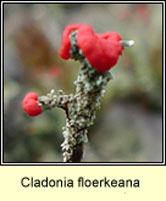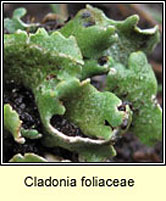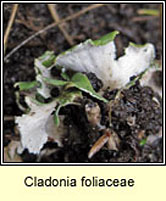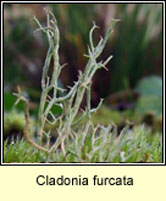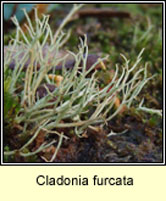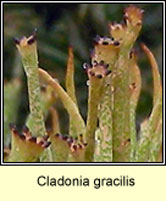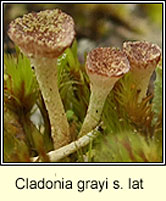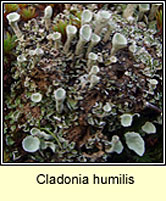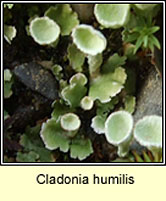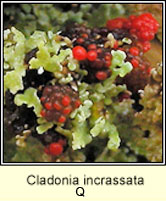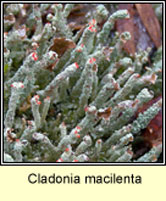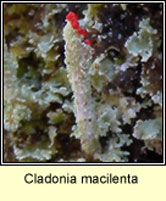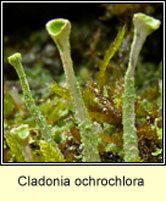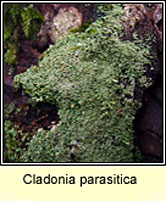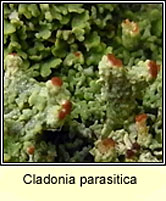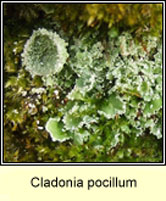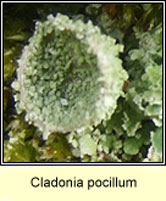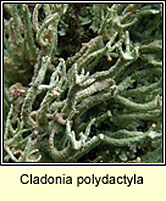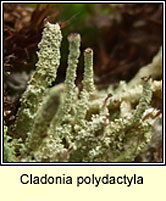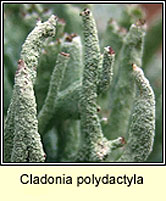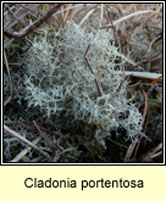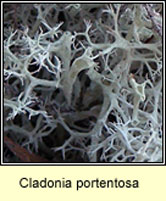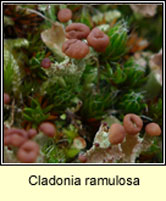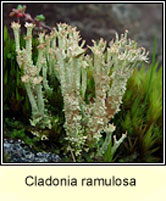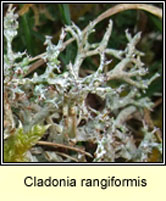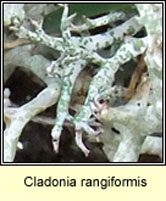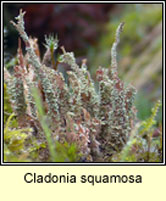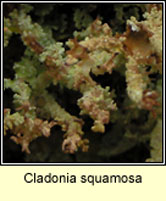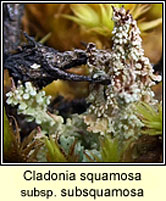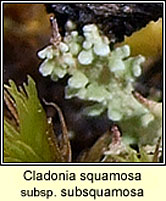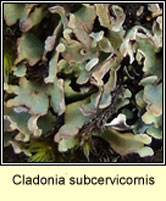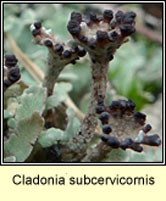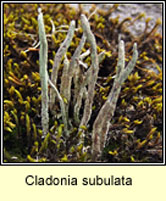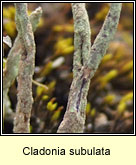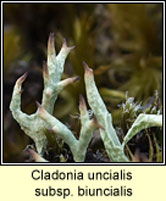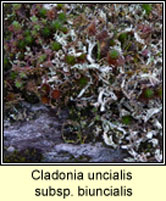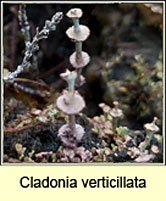 Return to Top

Crustose, Placodioid, Leprose Squamulose Foliose Cladonia Fruticose, Filamentous Lichenicolous
AB, C, DK, L, MO, PQ, RS, TZ

AC, DF, GL, MO, PQ, RZ