Irish lichens


Order: Lecanorales Family: Cladoniaceae

Species: Cladonia bellidiflora


Primary thallus squamulose, secondary thallus fruticose
Photos: On rotting tree stump. Ballingeary, Cork, SW Ireland.

Non-persistent basal squamules with orange-brown lower surface. Podetia with peeling squamules, soredia absent. Cup-less or with narrow cups with prominent terminal red discs.

Occurs in upland areas on earth, peat and decaying tree stumps. Also found among rocks and on stabilised scree.
KC+ yellow, UV+ white

Similar: C. squamosa has brown apothecia and is KC-.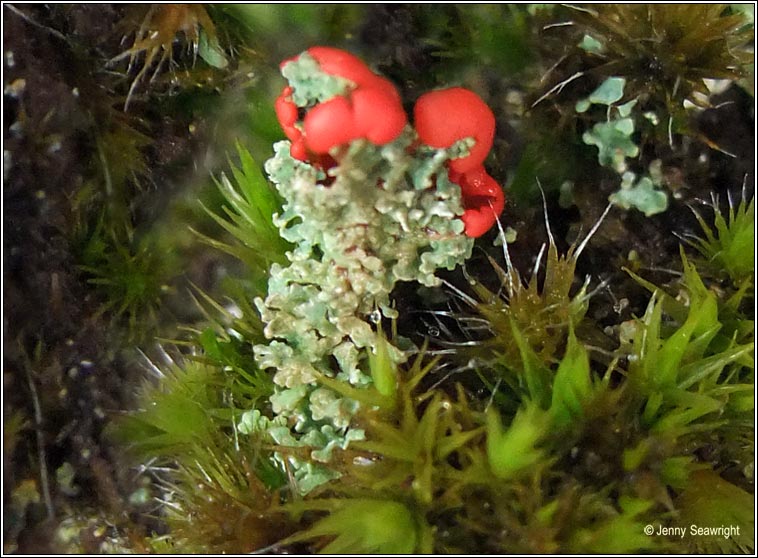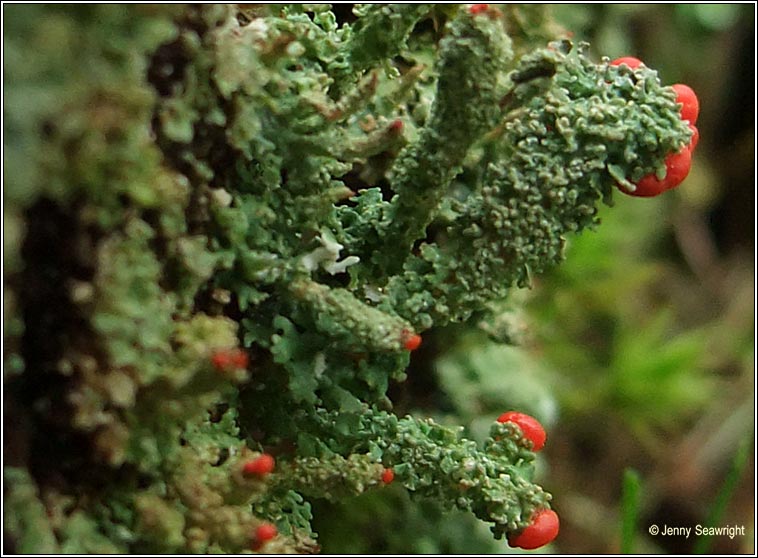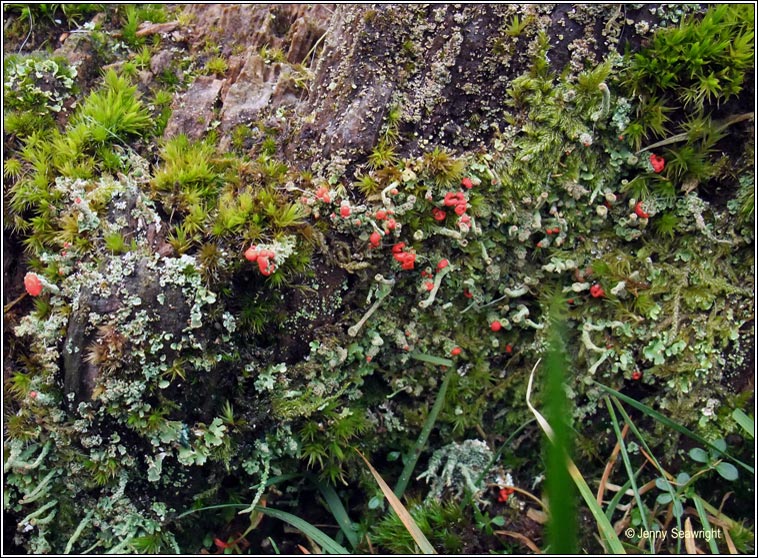 Cladonia bellidiflora. Ballingeary area, Co. Cork. April 2009