Irish lichens



Ascomycota
Incertae sedis

Species: Illosporiopsis christiansenii


Lichenicolous fungus
Parasitic on Physcia tenella. Macroom, Co. Cork, SW Ireland.

The sporodichia form soft, pink mounds of coiled conidia on the host thallus. The conidia have a spiral appearance.
Microscope photograph below.

Widespread, often in nitrogen-rich conditions on a number of hosts including Physcia species and Xanthoria parietina.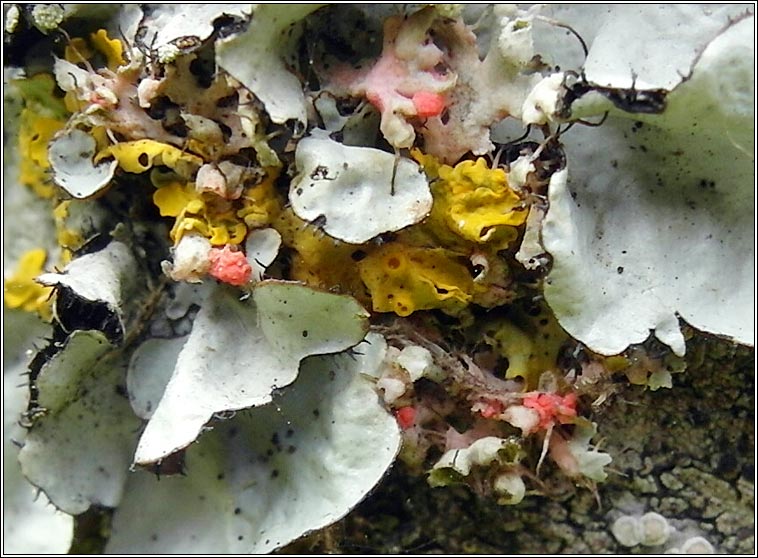 Microscope photograph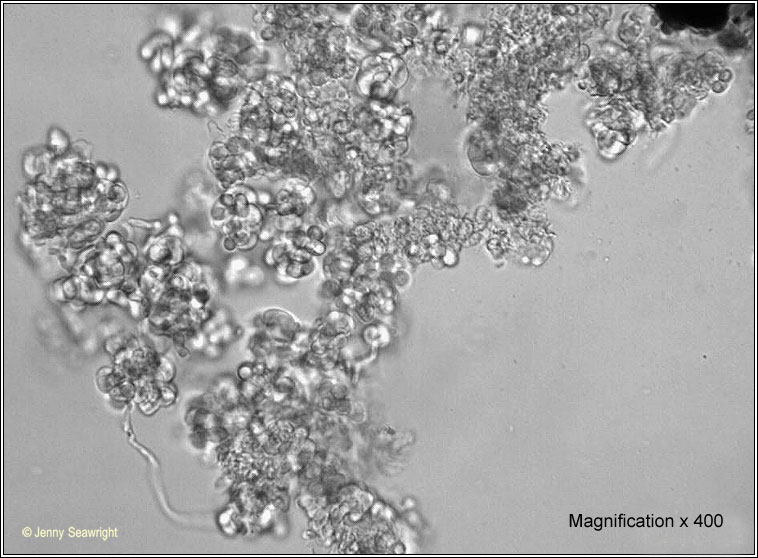 Illosporiopsis christiansenii on Physcia tenella. November 2010