Irish lichens



Order: Lecanorales Family: Physciaceae

Species: Physconia enteroxantha


Growth type foliose. Specimen identified by John Douglass
Photos: On ornamental maple. Macroom, Co. Cork, SW Ireland.

Thallus outline irregular, rarely orbicular. Small, +/- overlapping greyish or green-brown lobes, +/- pruinose. Secondary lobules sometimes present in mature specimens. Marginal +/- yellowish soralia. Lower surface brown to black with numerous black rhizines. Medulla dull yellow. Apothecia very rare.

Found on well-lit, nutrient-rich bark of parkland and roadside trees. Most frequent in north and east of Ireland. Medulla K+ yellow

Similar: Physconia distorta with frequent apothecia and Physconia perisidiosa, isidiate, medulla negative.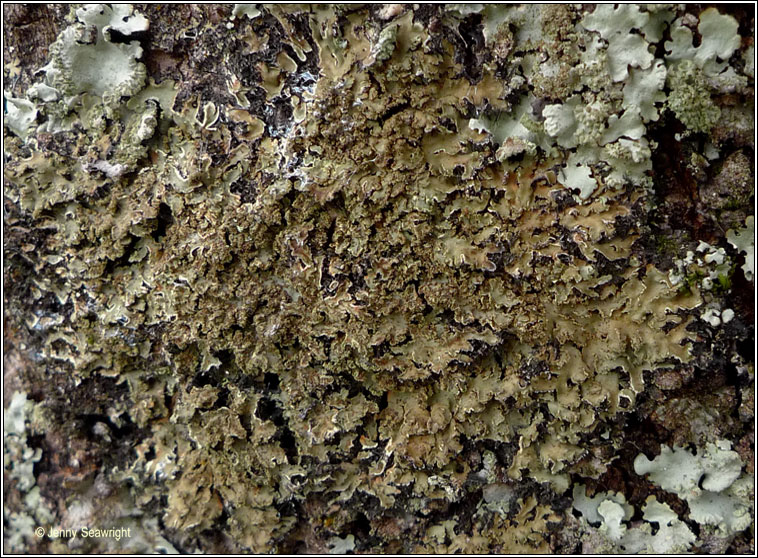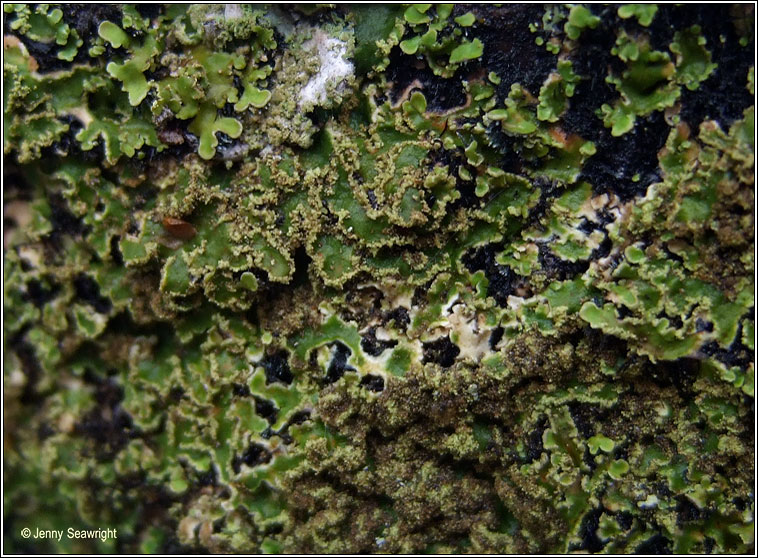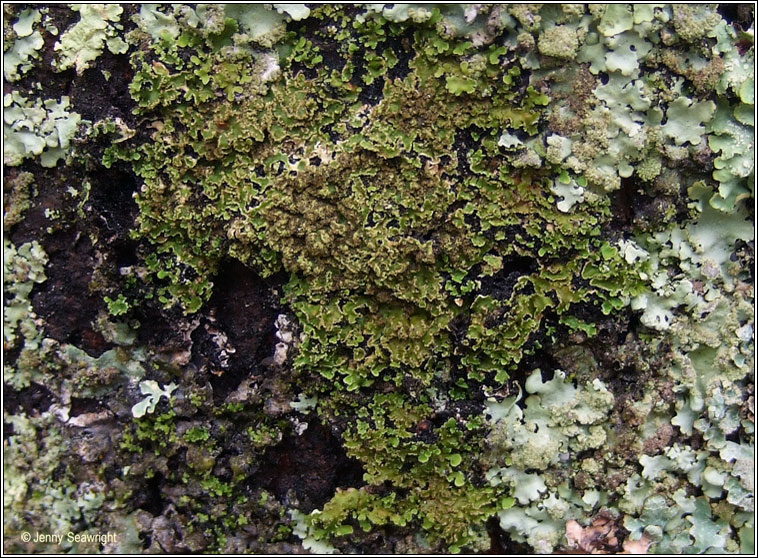 Physconia enteroxantha. February and October 2009