Irish lichens


Order: Lecanorales Family: Parmeliaceae

Species: Xanthoparmelia pulla


Previously Neofuscelia pulla. Growth type foliose.
Photos: Rock Island, Co. Cork. Identification confirmed by John Douglass

Large grey-brown to dark-brown thallus with +/- adpressed lobes not widening at apices, faintly reticulate. Underside black with sparse rhizines, tan towards edges. Dark-brown apothecia are usually present, the entire margins becoming thin and distorted. Isidia are absent. Asci 8-spored, spores simple, 5.5-14 x 3.5-8 Ám. Micro photo below.

Usually coastal on well-lit siliceous rocks above HWM. Medulla K-, C+ pinkish-red, KC+ pinkish-red, P-, UV+ white but the chemical reactions can be variable.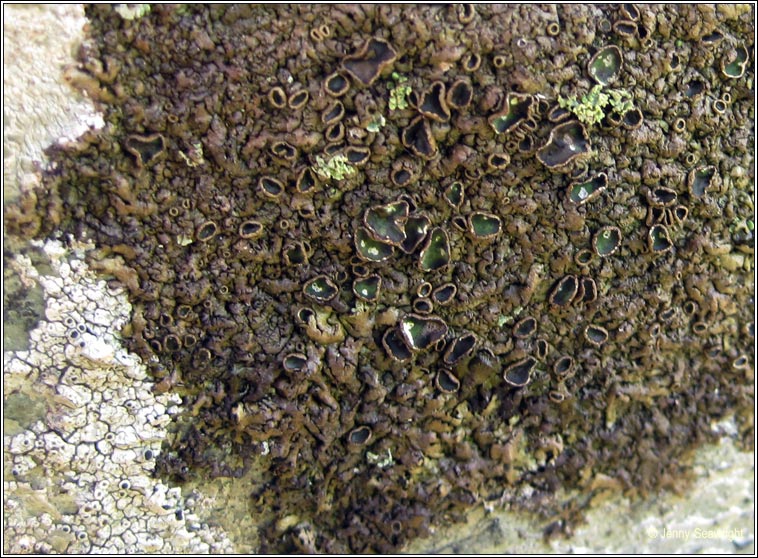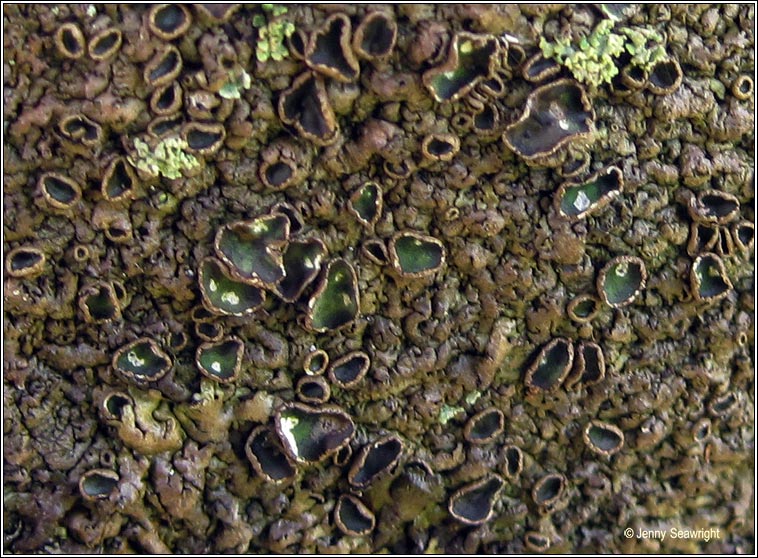 Microscope photograph


Xanthoparmelia pullaRock Island, Co. Cork. January 2012