Irish lichens


Order: Ostropales Family: Graphidaceae

Species: Phaeographis dentritica


Growth type crustose. Identification needs confirming with microscopy
Photos: On mature Ash trunk. Ballingeary, Cork, SW Ireland.

Thallus variable, light-grey to whitish, powdery, cracked or slightly granular. Immersed much-branched apothecia, often star-shaped. Lirellae with prominent carbonaceous margins, pruinose disc. Base of exciple is closed, margin continuing under disc.

Occurs on smooth patches of shaded acid-barked trees.
K+ yellow > red, C-, KC+ red, P+ yellowish-orange, UV-

Similar: Phaeographis smithii, base of exciple open.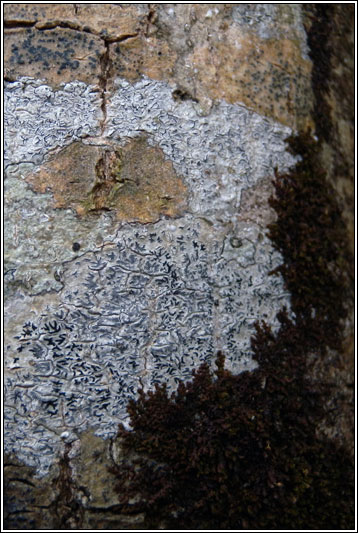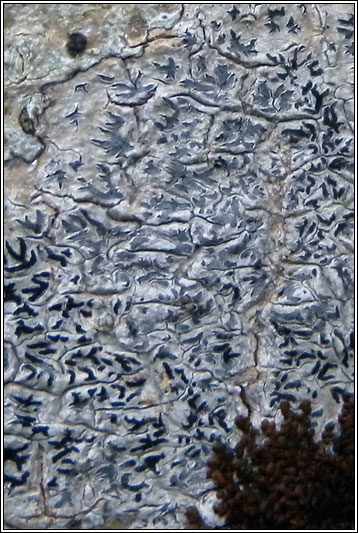 Phaeographis dentritica on Ash. Ballingeary area, Co.Cork. December 2008