Irish lichens



Order: Tremellales Family: Tremellaceae

Species: Biatoropsis usnearum


Lichenicolous fungus.
Photos: On Usnea. Glengarriff, Co. Cork, SW Ireland.
Identification confirmed by Brian Coppins

Parasitic, forming small, fleshy, pinkish-orange nodules on the thalli of Usnea species. The basidia have 1-3 transverse septa.

Similar: Cystobasidium usneicola is also parasitic on Usnea and forms similar galls.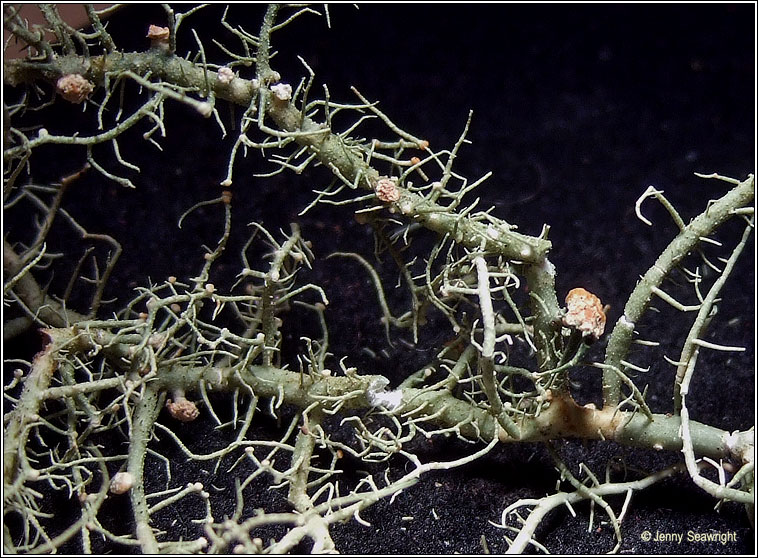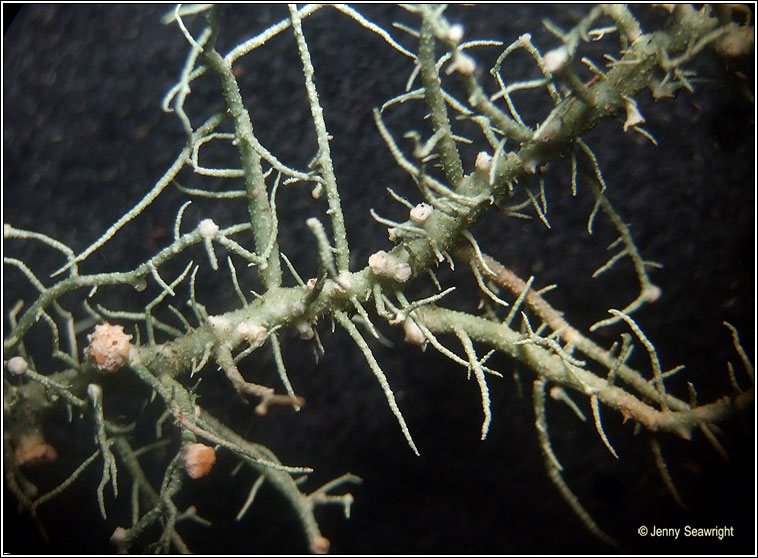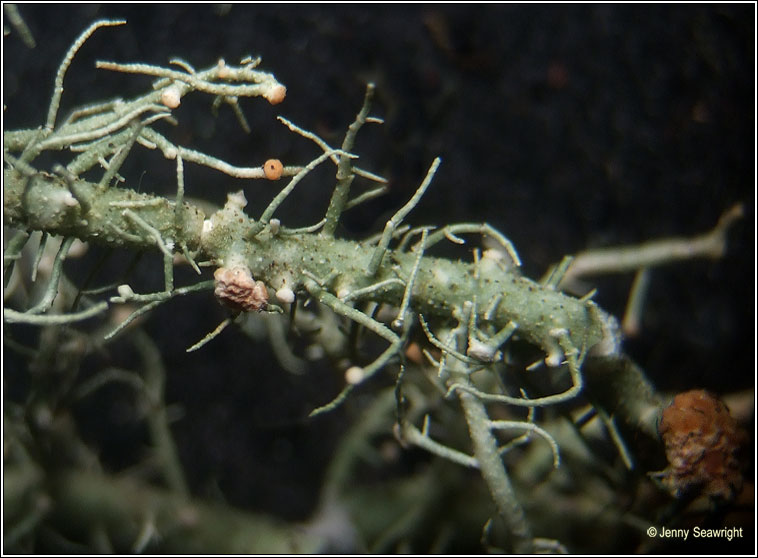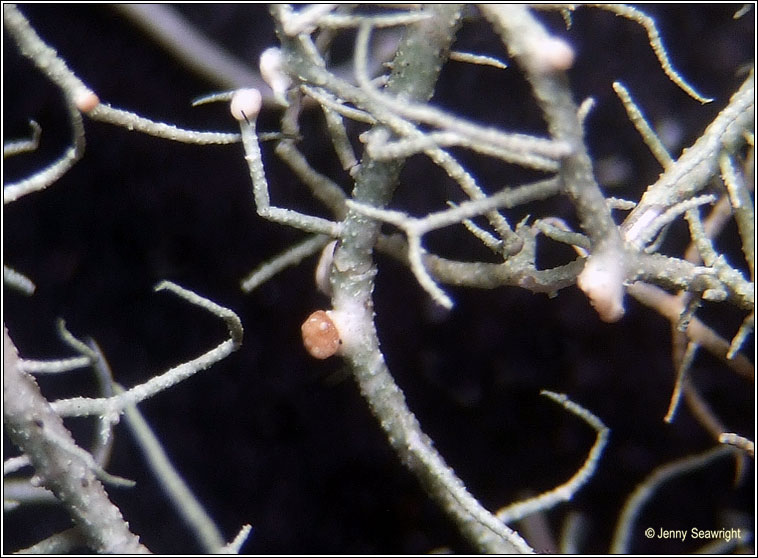 Biatoropsis usnearum on Usnea. January 2010